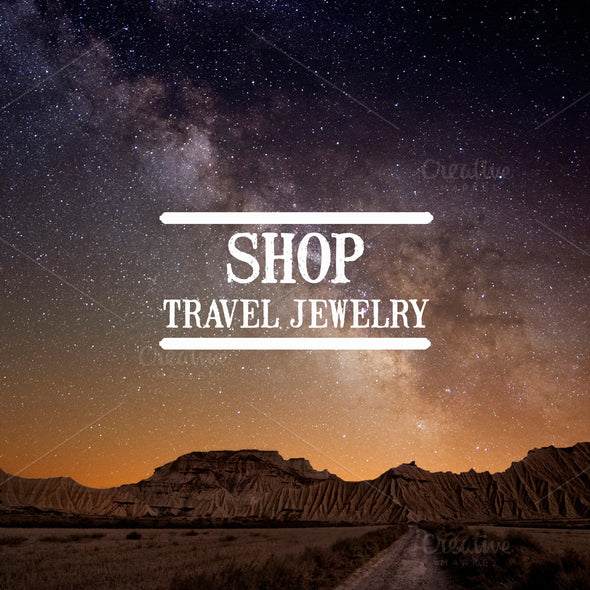 Jewelry that lights up your heart and makes you wanna grab a map!
The perfect gifts for you or anyone that loves to wear their love of travel on their sleeve. And aren't the hidden messages cool?
These travel inspired pieces make the perfect accessory to our scarves and won't that special person be surprised when they open their scarf pocket to find another gift inside?!?
All of our jewelry is hand picked by us handmade by small artisans in the USA.