Adventurous Kate Signature Collection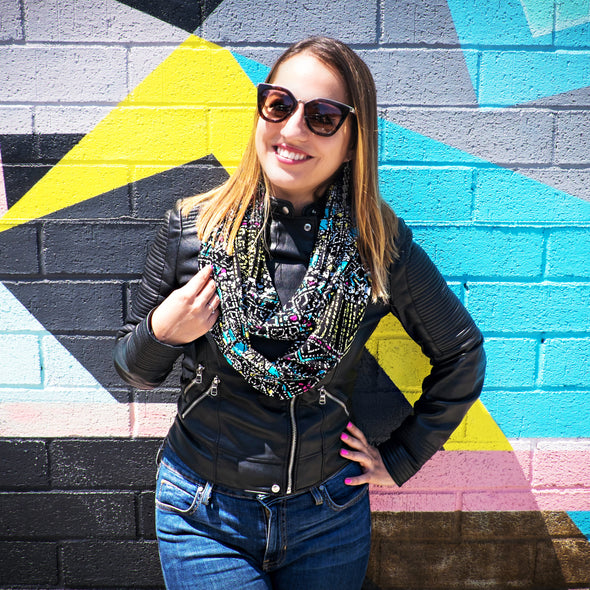 We've partnered with Kate McCulley aka Adventurous Kate to create a scarf line that is both functional and beautiful!
Kate hand selected these fabrics - which are soft, lightweight and perfect for warm destinations! They look great with pretty much everything you own and make for the perfect travel accessory. 
Kate's a remarkable woman. In 2010, Kate quit her job to travel the world. Since then, she's traveled to 70 countries and her blog, AdventurousKate.com, has become one of the world's top websites specializing in solo and independent travel for women. Kate was recently named one of the world's 10 most influential travelers by Forbes. 
We follow along daily on Kate's adventures at home in New York City and on the road via Instagram at @adventurouskate. Her Instagram photos are gorgeous, and with over 100k followers, we aren't the only ones that think that. Be sure to check out her website too, because it is a treasure trove of travel information - especially for women traveling the globe!
Special thanks to Dani from GlobetrotterGirls.com for taking such awesome pics on location in Brooklyn.